Turret Syndrome is a shoot 'em up game with tower defense elements. You are a defensive turret, the only unit that stands between the remnants of humanity and the fierce underground invaders. Repel the waves of enemies by quickly moving between the lanes and using the right weapons for every foe!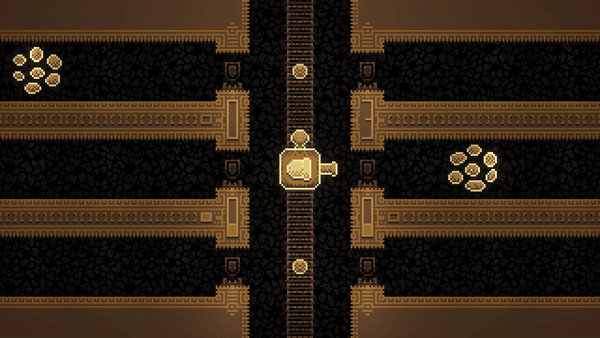 Your first mission will be fairly simple: just you and two lanes of Striders, the weakest of alien bugs. Shoot a
rocket
into their narcissistic muzzles!
The more you anger the outlandish creatures, the stronger will be the forces they send to break through your defenses. Lansters, for example, are ethereal beings who don't care about conventional weapons. Surprise these elusive scoundrels with a load of
silver shackles
before you finish them off!
Finally, the strongest of insects will take matters into their own paws. They will dig additional tunnels and arm themselves with powerful explosions to blow you up! Together with the
artificial earthquake
from your own arsenal, the underground will feel like the hell itself! Will you manage to survive all of this?