Spell words to summon monsters
The starting letter of your word determines which of 26 unique monsters you will summon. Uncommon letters tend to be stronger, but each monster is useful in different scenarios. The length of the word determines the monster's HP and attack power.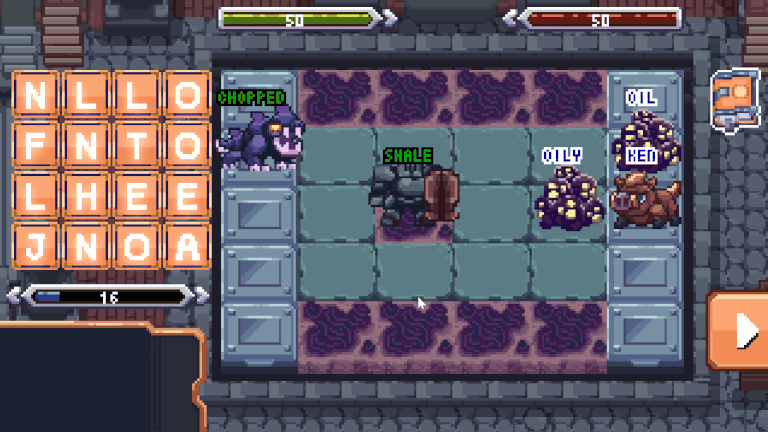 Use words to cast spells
Instead of summoning a monster, you can spell a word to cast a spell with an immediate effect. Unlock spells by accomplishing in-game achievements (like spelling a word with 4 Es in it). You can only hold 3 spells in your memory at a time though, so choose carefully before battles!
Terrain System
Each tile can be one of various different types, each with their own effect on an occupying monster. Weaken your enemies with poison tiles or drop them into holes!
Elemental Damage
Elemental damage can ignore armor, deal bonus damage, and even modify the terrain in some cases. Evaporate ice tiles into mist to prevent your foes from attacking, or zap a monster on an electric tile for big damage!
Asynchronous Online PvP
Challenge your friends to online 1v1 battles! Integrated into Steam notifications so you will get notified when your friend makes their move.
Create and Share your own Levels
Level data is plain text, so you can copy and paste levels directly into the game from anywhere! Check out the workshop or the Towerspell Discord for user-made levels to try out.