All is about humans forming a wall, and breaking it! Command your people and breach walls, form up to defeat the rushing enemy.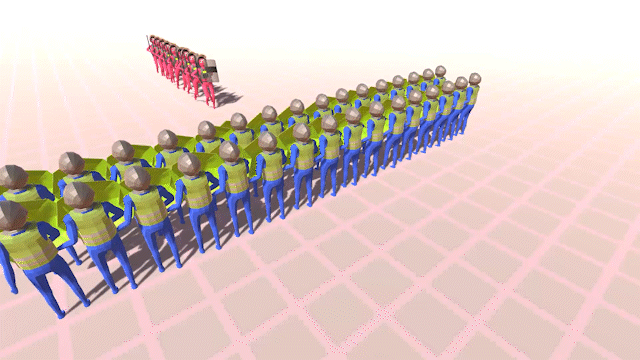 Arm your fighters and send them out to wall-breaching battles in streets, squares, and ancient lands.
Drag a line and generate a wall of units connected by physics simulation. Design formations to hold your position, occupy the area, protect your hero, and more.