Become a football player and lead the career of your dreams. Be precise, score as many goals as possible, make the right choices during the transfer window, win numerous prestigious trophies, and become a legend!
1. DON'T MISS YOUR TARGET.
The league season is a race against time, where every opportunity to score a goal can change the course of the game. Show your effectiveness to secure a place as an undisputed starter and gain playing time. Demonstrate your accuracy by scoring goals consistently to unlock powerful combos. Maintain a stable morale throughout the season to avoid affecting your performance and lead your team to the top of the standings!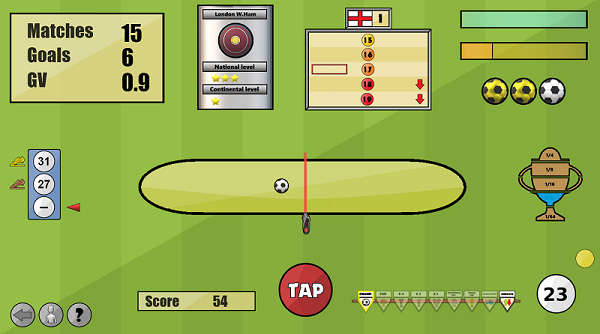 2. ON THE ROAD TO THE FINAL.
Participate in numerous cups, from national cups to the prestigious Champions League, as well as other European competitions. Face off against the biggest teams in the world in thrilling individual matches and carve your path to ultimate victory!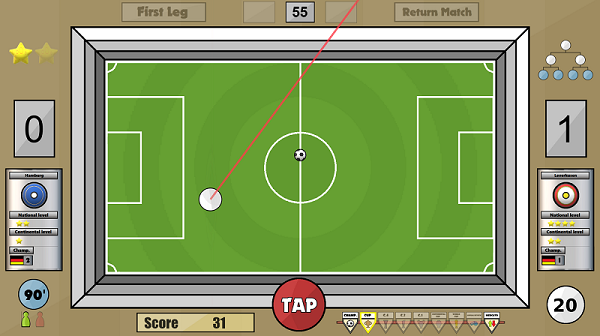 3. MAKE YOUR CHOICE.
At the end of each year, the famous transfer window, the "Mercato," takes place. Carefully examine the offers you receive and make the choice that will propel your career forward. Will you become a globetrotter or prefer to remain loyal and become a true legend at your youth club? Around 250 teams will be available to you, spread across the most renowned leagues in the world:
England (Leagues 1, 2, and 3)
Spain (Leagues 1, 2, and 3)
Germany (Leagues 1, 2, and 3)
Italy (Leagues 1, 2, and 3)
France (Leagues 1, 2, and 3)
Portugal (League 1)
Belgium (League 1)
Netherlands (League 1)
Turkey (League 1)
Russia (League 1)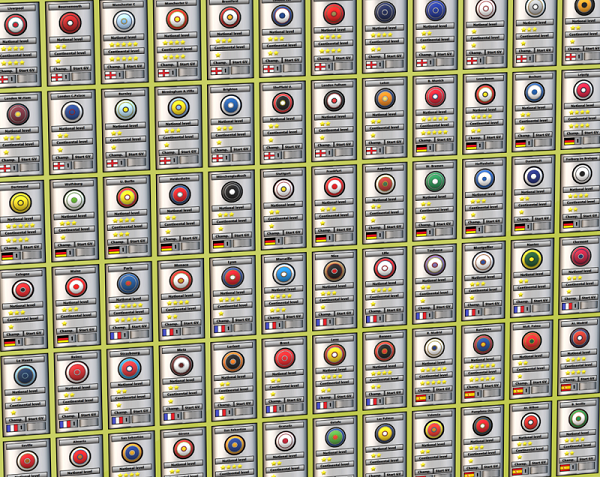 4. REPRESENT YOUR COUNTRY.
Throughout your career, the national team manager will always keep an eye on you! Over the years, prove that your level is sufficient to represent your country in important competitions such as the continental cup or the legendary World Cup!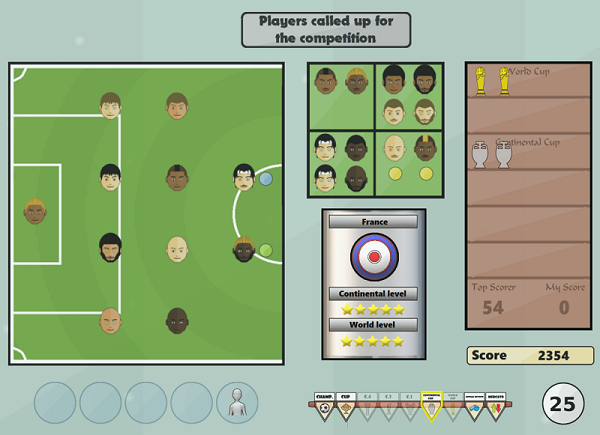 5. BECOME A LEGEND.
Each year, you can observe your progress and compare your level to the previous year. Write the history of this sport by collecting team trophies as well as individual awards. Will you become the top scorer of the season in your division? Or even better, win the European Golden Shoe to impress teams worldwide? Perhaps you will be strong enough one day to hope to lift the ultimate footballer's prize: the Ballon d'Or!