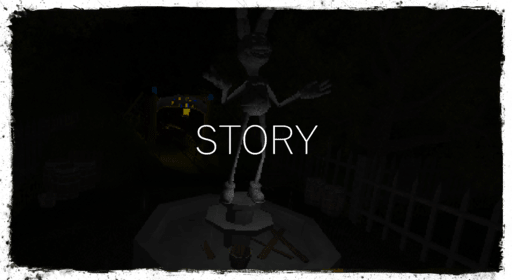 Play as Mark, an employee at River Fall Initiative, who has embarked on a mission to uncover the dark truth of a mysterious town within another dimension, Khancoban. Children who go to the Khancoban Playground never come back, and the team sent out to search for them have disappeared as well without a trace. Meet Bucky, the rabbit mascot of the playground, who welcomes everyone to play and have fun in his domain. However, it seems things have gone awry in the playground, and Bucky and his friends aren't here to play anymore... They're hungry for another victim, and you are their target...
Camera Flash.
Repel Bucky with your trusty camera when he goes on the hunt.
Walkie Talkie
Keep in contact with Ricky through your walkie talkie, to stay updated on where you are within Khancoban.
Chocolate
Collect Chocolates to get through the twisted playground.